MILLION DOLLAR DINNER
MAY 7, 2022
CHATTANOOGA TN
District Governor Cindy Gammons invites you to participate in the District's Million Dollar Dinner on May 7th, in Chattanooga where the guest speaker will be our own John Germ, the Rotary Foundation's Trustee Chair.
Additionally, there will be a meet and greet cocktail party in Knoxville on Saturday, May 28th, where Rotary International President Shekhar Mehta will be present.
To be invited to attend the dinner which will be a celebration for the District achieving a minimum of one million new dollars to the Rotary Foundation, a person must make a donation by contributing (a) cash, (b) appreciated stock, (c) make a pledge to give $10,000 or more over 3 years, (d) create a Life Income Agreement, or (e) transfer ownership of life insurance. You can also make a bequest through your (a) will, (b) retirement plan, or (c) life insurance policy
Frequently Asked Questions Handout
You can learn more about how you can give by contacting your team captain. The team captains are listed below.
Steering Committee

Team Captain

Cindy Gammons

Beth Stubbs

District Governor

District PDG

RI Director-Elect

Team Captain

Administrator

Debbie

Alexander-Davis

David Carroll

District

Foundation

Chair

District

Grants

Chair
Regional Teams
North
South
Team Lead: Bobby Davis
Team Lead: Alan Johnston
Captain: Rob Dansereau
Captain: Doug Thompson
Bearden
Chattanooga Breakfast
Maryville
Hamilton Place
North Knoxville
Chattanooga
Knoxville
Knoxville Breakfast
Knoxville Volunteer
Captain: Brenda Thornburgh
Captain: Mike Griffin
Clinton
Bradley Sunrise
Oak Ridge
Cleveland
Oak Ridge breakfast
Dayton
Oak Ridge Sunset
Etowah
South Campbell Co
Captain: Debbie Alexander-Davis
Captain: Beth Stubbs
Harriman
Tullahoma
Kingston - Debbie
Tullahoma Sunrise
Rockwood
Shelbyville
Tellico Lake
Fayetteville
Farragut
Manchester
Lenoir City
Loudon
Captain:
Captain: Jason Day
Rogersville
Grundy County
Jefferson City
South Pittsburg
Morristown
Monteagle-Sewanee
Morristown AM

Winchester

Franklin County A.M.
Captain: Linda Shults
Pigeon Forge
Gatlinburg
Sevierville
Sevierville Sunrise
Seymour
Regional Teams
West
Team Lead: Susie Cantrell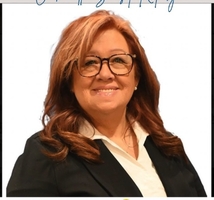 Captain: Beth Stubbs
Livingston
Cookeville
Cookeville Breakfast
Cookeville Sunset
Captain: Jeff Townsend
Crossville
Crossville Breakfast
Jamestown
Fairfield Glade
Captain: Jeff Hall/Seth Thurman
Carthage
Hartsville
Lafayette
Lebanon
Lebanon Breakfast
Mt. Juliet
Mt. Juliet Breakfast
Smith County Noon
Captain: Rachel Killebrew

Smithville
McMinnville
McMinnville Breakfast
Sparta